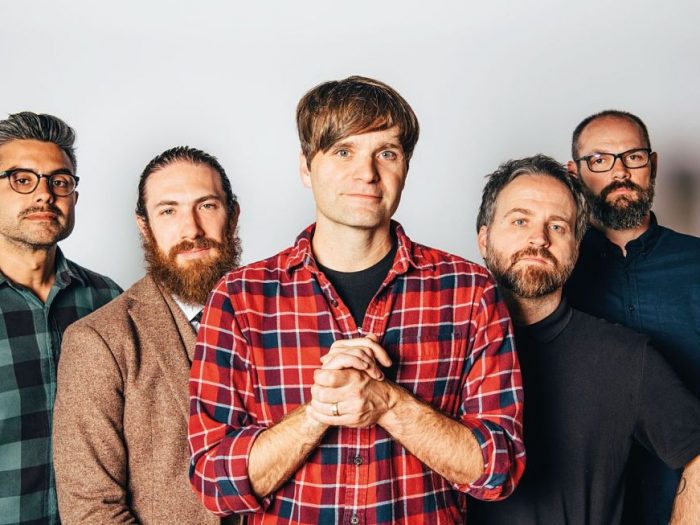 Y en 2018, volvieron a brillar. Un nuevo álbum, este «Thank You For Today», que pese a perder algo de vitalidad y pop juvenil en comparación con sus primeros trabajos, se antoja como un ejercicio maduro y sólido por los cuatro costados. Un largo en el que no hay fisuras y brillan numerosos cortes. Todo ello, tras la irreparable pérdida del guitarrista (y afamado productor), Chris Walla, quien en el pasado 2015 con aquel LP titulado «Kintsugi» pusiera punto y final a su trayectoria en la banda.
«Thank You for Today» se presenta por tanto como una oportunidad para la banda de dar un paso hacia adelante y con sus nuevos integrantes, Dave Depper en la guitarra y Zac Rae a los teclados, los de Seattle parece no han dejado pasar la oportunidad. Un sonido más sintético, más del gusto de bases electrónicas de Ben Gibbard que del pop redondeado de Walla. Canciones como «Gold Rush», su primer single, versan sobre los problemas de gentrificación en las grandes ciudades y discurren sobre una base formulada a partir de un sample de Yoko Ono («I remember a winter's night / When we kissed beneath the street lamp light / Outside our bar near the record store / That have been condos for a year or more / And now that our haunts have taken flight / And been replaced with construction sites / Oh, how I feel like a stranger here / Searching for something that's disappeared«).
Su «I Dreamt We Spoke Again», sintetizadores y vocales diluidas para uno de los mejores cortes del album junto con «Summer Years» El cierre lo pone «60 and Punk», un recuerdo nostálgico a décadas pretéritas y «You Moved Away», puede que una metáfora acerca de la marcha de Walla de la banda («When you moved away / All of your friends got drunk and one by one begged you to stay / When you moved away / They all felt irrationally betrayed / Since you moved away / I walk past your vacant apartment almost every day / When you moved away / You left this town with such an empty space«).
Sea como fuere, un nuevo espacio donde Ben Gibbard no gusta del acomodo simplón, sino de tomar riesgos y abrir un nuevo melón por el que, de momento, parece estar en su punto.
+info: https://deathcabforcutie.com/
twitter: @JRGE09 / @LONGBRIT